As women, our hair is more than just the strands that grow out of our heads. If it were that simple, hair care wouldn't be the billion dollar industry that it is today.
Our hair is an extension of who we are!
Our entire identities are held in its color, its shape, and its texture. It can convey our personalities, how our feelings change from day to day, our youth or maturity, and of course, our culture. Connecting with people of our same backgrounds happens in salons across the world every day. And in some cultures, people even believe that hair's length (or lack thereof), symbolizes a connection to a higher spiritual being. So when someone says that it's "just hair", we know that it most definitely is not that simple.
How to Curl Short Hair?
For short hair curling, we agree that the easy answer is a thinner barrel with smaller sections. Curl each section and use your fingers or a wide-tooth comb to loosen the curls when you're finished. Brushing will only make the curls puff out and appear more frizzy. Don't forget to check out our roundup of the high-quality curling irons for thick hair reviews.
How to Curl Long Hair?
To curl long hair, first section hair off pieces and secure with a clip. Starting an inch or two from the base, secure the curling iron to the top and use one hand to wrap the hair around the barrel. Hold for a few seconds, gently release, and allow to cool. Whatever you do, do not run the curler straight through the section of hair and then wind it from tip to root. This will only increase the length of time the heat is on the hair and will cause unnecessary damage.
Want to Curl Your Hair Fast?
In a pinch of time, the best thing to consider is wider, looser waves. Section hair between the left and right sides. On one side, section hair into three pieces. Using the right curling iron size for your hair, curl each section as above and repeat on the opposite side for a total of six simple sections. Brush or comb when you're finished, and voila!
With a curling iron, hinge the plate on your hair from root to tip to achieve a flatter curl. This is the better option for damaged or frizzy hair because you can secure the ends to make any damage less noticeable. With a curling wand, simply wrap the hair around the cone until you reach the end. This is the better option for speed since you do not have to hinge it shut. Wands also leave extra volume throughout. 
A Straight Shooter?
The best hair straightener reviews concur that consistent heat, ease of use, and the fewest passes through hair are the best way to salon-quality results. Clean hair sectioned with clips is how to achieve this. First, comb the section of hair, then run the best flat iron for your hairstyle through from root to tip, leaving about an inch or two at the top. Continue this until you are finished and brush gently.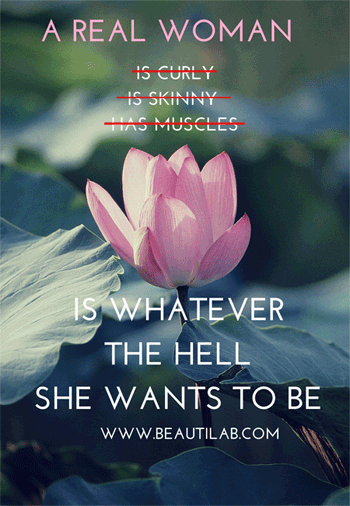 To flat iron natural or black hair, the secret is all in the products. First, make sure that you choose the very best conditioner and/or oil to lock in as much moisture as possible. Make sure you are using one of the best flat irons for black or natural hair. When you are ready to straighten, use a fine tooth comb to part hair into tiny sections. Secure the rest of your hair back and simultaneously use the comb and straightener together as you work your hair from root to end, letting the comb lead the way. Combing as you go will ensure the least amount of snags. The key is to go slow. Don't rush it.
New You
Perhaps, you've just ushered in a new decade of life. Or you moved up a step on the corporate ladder. Or you became a mom. To accompany all these major life events, a little reset button on your hair is needed. Let the new you shine through your mane.
Back to Basics
Must-Have Tools for At-Home Hair Styling
The 2 basic tools you simply must have are a flat iron and curling iron. Lucky for you, we've got all the best options for top flat irons and curlers on this site. Owning right tools among the flat irons and the best curling iron reviews that are perfect for your hair type will ensure that you always have the ability to "flip" between your favorite styles. OR get the sexy look you crave with the curling wand reviews on the market today! Curling Wand vs Curling Iron
for hair types:
and the Top-rated curling irons for beachy waves!
To take it one step further, consider investing in these 2 items as well – a curling wand and hot brush. A curling wand will give you a more loose, voluminous curl than an iron. And a hot brush is a life saver when it comes to saving time. With these four items, you can enjoy creating endless new looks in the comfort of your own home.
Quick and Easy Ways to Style Your Hair at Home
Just because you don't have the time or money to go to the salon every week for the perfect blowout doesn't mean you can't look like you did. Contrary to what you might think, professional style isn't that hard to achieve on your own. When you're low on time or patience, here are 3 ideas that don't involve wearing a hat:
Pay attention to the top. The top of your head is the section most easily messed up by a night's sleep. Quickly take a blow dryer to parts that have been matted down, spray with a little dry shampoo, shake out the excess, and let the ends speak for themselves. You can leave the ends loose, tied halfback, or in a quick loose braid, and no one will ever know it only took you 5 minutes.
Ladies with long locks, you already know this trick – the classic ponytail. Pull your hair back and secure high or low. The magic is in the details. Use a hair dryer or curling iron to tame flyaways and a smoothing serum or hairspray to hold it in place all day. A low pony pulled to the left or right side gives you a quick and easy bohemian chic look. An added headband can easily tame bangs or stubborn hairs on your forehead.
Using something as simple as 2 bobby pins, part your hair to one side. Gather a small section at your forehead and pull in the direction of the hair. Secure near your ear. Whether your hair is short or hangs long from the pins, you'll have a side-swept 'do that instantly adds a professional touch to your day. Finish with your favorite anti-frizz product or hairspray.
What is the best thing about hot air brushes? Visit best hot air brush reviews to discover its benefits!
Judge Not
Like it or not, people judge. And what do they always judge first? What they see. When you meet someone for the first time, whether a new friend, a potential boss or someone to date, they will judge how you look. Even your closest friends, upon seeing you walk in the door, will notice your makeup, your clothes, your jewelry and, of course, your hair.
Why is it Important to Choose a Good Hairstyle?
It is important that your hairstyle fits who you are and who you might be or change to on a day-to-day basis. For example, hair pulled back with a smart suit conveys that you are confident, mature and want to be taken seriously. Long loose waves with a tee and jeans say you're ready for a weekend concert or sporting event.
When choosing the length, shape, and color of your hair, consider your skin tone and face shape. A bad hairdo can easily make you look washed out or tired, while a good one will instantly make you look brighter and happier.
New Look, 
If there's one thing we can all agree upon, it's that life is short. And life is definitely too short to never play around or have some fun with your style, including your hair. If this isn't enough boost to make you want to try a new style, think about this: We all age. As much as we try to fight it, it happens to the best of us. This means that your hair doesn't (and shouldn't) look the same in your teens, 20s, 30s, 40s, and beyond.
Tips to Get Salon-Quality Styles
Why is it that every time you go to a salon, you leave with a perfectly sleek look yet can never seem to recreate it at home? Trust us, we've all been there. Here are some tips to recreate your favorite looks at home.
Don't Under Estimate the Power of Dryers while Styling!
With the introduction of the professional hair dryers in a salon, women have come to realize just how important blow drying is. Rather than blowing air forcefully and quickly through wet hair in an attempt to use your curling iron or straightener faster, why not achieve the best style you can with the hairdryer itself first!
TheBeautiLab Editors can help you find the right travel hair dryer and quietest hair dryer for you!
Perk Up, Pay Attention!
Your stylists most likely have simple tricks they use that you probably haven't even noticed. For example, how do they move their wrists when brushing or blow drying? How long do they keep the heat on various sections of hair? Where do they start and where do they finish? Pay close attention, take mental notes, ask questions, and mimic these in your own mirror.
Check out best hair straightening brushes here!
There are websites upon websites devoted to hair care, so how can you possibly sort through them all? We intend to be the most trusted, comprehensive site you can find. We've got simple how-tos and brand reviews of the hottest items to take all the guesswork out of caring for your hair.
Whatever your problem or need, let us help you solve it!